PROMPT AND SATISFYING LEGAL SOLUTIONS BY A TEAM OF LAWYERS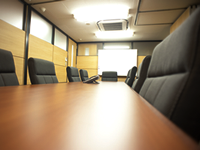 Hanzomon Sogo Law Office has assembled a prestigious team of lawyers with broad experience and expertise. Our attorneys offer professional advice and reliable representation based on their deep sense of responsibility as legal counsel and their understanding that their actions significantly influence their clients' lives and property. Our attorneys are committed to achieving the best possible outcomes for their clients, they strive to keep abreast of legal developments in their areas of expertise, and they strenuously work to enhance their knowledge. This is our longcultivated firm-wide culture, which has enabled us to attain an elegant synergy of the individual skillsets and experiences of our lawyers.
Our network has extended to encompass excellent collaborations with professional specialists, such as Certified Public Accountants, tax accountants, patent attorneys, judicial scriveners, real estate surveyors, labor and social security attorneys, architects, administrative procedure legal specialists, and consultants to small and medium-sized enterprise. In conjunction with our team, these professionals create a valuable resource that enables us to offer legal services for the full spectrum of legal matters and to be a full service law firm.
Another important feature of Hanzomon Sogo Law Office is its long history of contributions to the bar associations with which each of our lawyers is registered and to the Japan Federation of Bar Associations through their participation in these organizations' public activities. These activities have helped us to build strong relationships and networks of lawyers, which has become an important asset that adds value to our services and practice.
OVERVIEW OF HANZOMON SOGO LAW OFFICE
Name
Hanzomon Sogo Law Office
Established
April 2003
Address
4F, Kojimachi Mitsuba Building,
5-3 Nibancho, Chiyoda-ku,
Tokyo 102-0084, Japan

Contact information

TEL: +81-3-3239-0011 
FAX: +81-3-3239-0012
TEL: +81-3-3239-2141 
FAX: +81-3-3239-2142
TEL: +81-3-3262-8844 
FAX: +81-3-3262-8044
TEL: +81-3-3262-9000 
FAX: +81-3-3262-9001

Number of attorneys
26 lawyers qualified to practice in Japan
LINKS TO RELATED WEBSITES